TPM+ DYNAMIC rotary servo actuators
Dynamic. Shorter. Quieter.
Experience extraordinary dynamics thanks to modern motor technology with high power density, a low moment of inertia and optimal torsional rigidity. Benefit from the reduced installation length: The coupling-free connection integration of the motor and gearbox and the space-saving attachment of motor instruments make the TPM+ DYNAMIC over 50% more compact than conventional gearbox motors. Helical-toothed precision planetary gearboxes ensure low-vibration and silent operation.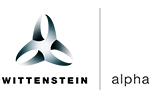 WITTENSTEIN alpha GmbH
Walter-Wittenstein-Str. 1
97999 Igersheim (Germany)
+49 7931 493-0
+49 7931 493-200
Small footprint for your machine
The short installation length of the servo actuators enables a more compact design of your machines and plants
The low moment of inertia and high power density mean the power which is supplied is utilized more efficiently
The increased rigidity and dynamics generate higher output in your machine
Our know-how – your benefit
The TPM+ product family is convincing. With its dynamics, torque and torsional rigidity! In combination with extremely short overall lengths and high power density, this ensures greater operating efficiency in all your production applications.

Increased productivity and higher OEE
Bayonet-coupling connector for fast installation
External surfaces with smooth design reduce proneness to fouling
Simplified machine design and smaller footprint
High power density and short overall length for a compact machine design
Reliability and service life
Robust bearing with long service life
WITTENSTEIN alpha in all axes
WITTENSTEIN alpha develops complete, single-supplier solutions for driving any axis. They can be used in virtually any application – from high-precision axes in manufacturing systems to packaging machinery where maximum productivity is called for.
The name WITTENSTEIN alpha is synonymous with premium quality and reliability, high precision and synchronization accuracy, the highest power density, a long lifetime and very simple motor mounting.