Food, Pharma, Converting – Manufacturing
Machines for manufacturing foods or pharmaceutical and hygiene products are often the outcome of customer-specific development projects. The different motion sequences which take place during the production process demand high levels of precision, dynamics and reliability. When a product is manufactured in extremely large quantities, productivity and maximum machine availability are critical. Flexible and simple retooling is moreover a must if multiple products are manufactured on a single line.
Safety, too, plays a crucial role in the food and beverage industry: food producers therefore place the most stringent demands on hygiene and cleanability, for example when processing meat and fish or bottling beverages. We offer a comprehensive portfolio of drive solutions all along the production line – from food manufacturing to packaging in wet or dry areas. Our highly specific gearboxes, servo actuators and motors break new ground in terms of hygiene, compactness, dynamics and precision. With their EHEDG-compliant design, they ensure optimal cleaning and minimal dirt retention, with protection ratings up to IP69X. Our cyber® dynamic line in hygienic design is a case in point – as a highly compact drive solution for dynamic production processes. Our Hygienic Design gearboxes HDV and HDP+, as well as the servo actuator axenia value, were developed in accordance with EHEDG guidelines.
Learn more about our drives and drive systems for hygienic production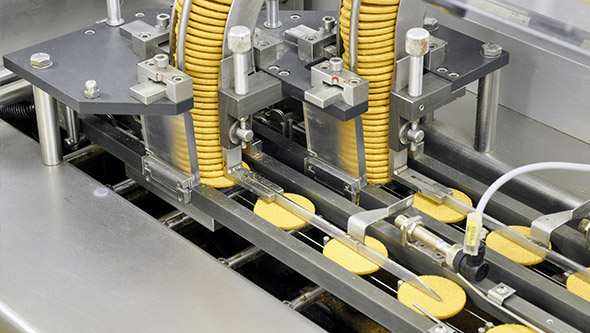 High production quality is all-important in the pharmaceutical industry too – along with high output, of course. For instance, quick and easy format changes and maximum machine output are decisive for cost-effective production on a fully automatic tablet press. This isn't simply the case in non-sterile environments; it's equally true in cleanrooms. Sophisticated equipment such as centrifuges is also necessary to manufacture vaccines, as is a safe production process. The availability of affordable vaccines is paramount, and the machines and drives which are used must therefore conform to the highest standards of hygiene, processing and product quality. Top-quality electromechanical drives are essential to meet these high quality requirements, coupled with flexible and dynamic control. From precise linear actuators to high speed planetary gearboxes, we have a wide range of products that are developed and manufactured to satisfy even the most exacting quality specifications.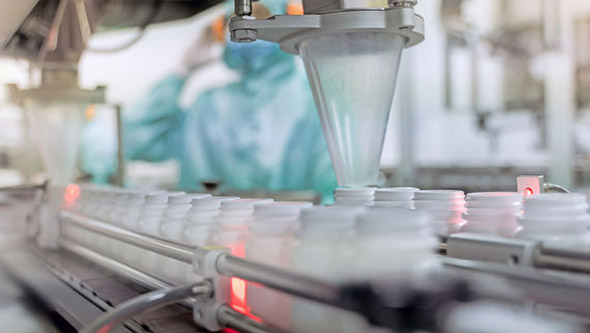 Depending on the application, a large number of process steps are often involved in the manufacture and processing of web materials – from winding and unwinding through cutting and punching to finishing techniques such as flexo printing or coating. High working speeds are just as relevant as automatic adjustability for processing all manner of formats. WITTENSTEIN can supply the perfect solution for your entire production line.