HDV Hygienic Design planetary gearbox
Reliably clean
Low-backlash planetary gearboxes with an output shaft in Hygienic Design. Reliable and efficient cleaning of the gearbox is a key feature of this EHEDG certified series. The new concept gives designers unprecedented degrees of freedom to develop machines that meet the most exacting requirements for hygienic and sterile production processes.
Downloads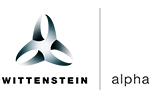 WITTENSTEIN alpha GmbH
Walter-Wittenstein-Str. 1
97999 Igersheim (Germany)
+49 7931 493-0
+49 7931 493-200
New design freedom because of direct process integration.
Fast, efficient and reliable cleaning. Resistant to chemical cleaning materials and desinfectants.
Optimal sealing properties (IP69X, max. 30 bar)
Extremely reliable gearboxes prevent cost-intensive machine breakdowns.
Highest quality standards guarantee a long service life and extend maintenance intervals.

Certification
World's first EHEDG-certified planetary gearbox
FDA-certified materials
Surface texture
Smooth-rolled surface made of hygienic steel 1.4404
Electropolished surface also optionally possible

Cavity-free housing design
No undercuts
Large radii
No horizontal surfaces

Maximum safety
Triple sealing concept
Seals resistant to cleaning agents
IP69X (max. 30 bar)

WITTENSTEIN alpha in all axes
Low backlash planetary gearboxes
WITTENSTEIN alpha develops complete, single-supplier solutions for any driving axis. They can be used in virtually any application – from high-precision axes in manufacturing systems to packaging machinery where maximum productivity is required.
The name WITTENSTEIN alpha is a byword for premium quality and reliability, high precision and synchronization accuracy, highest power density, a long lifetime and very simple motor mounting.