CP planetary gearbox
Geared up to Fit
Tailored to applications in the mid-range and economy segment with low to medium requirements for positioning accuracy, the CP planetary gearbox do not fail to impress. The key benefits offered by the gearboxes are high flexibility combined with maximum efficiency.

Further information on the predecessor CP (old) can be found here.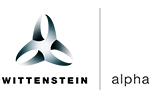 WITTENSTEIN alpha GmbH
Walter-Wittenstein-Str. 1
97999 Igersheim (Germany)
+49 7931 493-0
+49 7931 493-200
Different output variants offer design freedom tailored to individual requirements. The flexibility on the input side also enables the realization of different motor mounting versions.
The gearboxes of the alpha Basic Line are extremely economical to purchase and highly efficient in operation.

Flexible motor connection
Mounting of all common servo motors by means of a flexible and screw-fastened adapter plate
Large number of motor shaft diameters connectable
High ratio variation
Large number of ratios (i=3 to i=100)
Available in the common binary ratios
Various output shapes
With smooth shaft as well as shaft with key
Variety of sizes
Available in five different sizes (005 – 045)
WITTENSTEIN alpha in all axes
Low backlash planetary gearboxes
WITTENSTEIN alpha develops complete, single-supplier solutions for any driving axis. They can be used in virtually any application – from high-precision axes in manufacturing systems to packaging machinery where maximum productivity is required.
The name WITTENSTEIN alpha is a byword for premium quality and reliability, high precision and synchronization accuracy, highest power density, a long lifetime and very simple motor mounting.