Gearboxes with cynapse® are the basis for the Predictive Pack from KOCH Pac-Systeme
The packaging machine specialist KOCH Pac-Systeme is one of the pioneers of digitalization in mechanical engineering. Since 2021, the company has been offering eight digital service products, the K 4.0 smartpacks, on the market. The bestseller in the portfolio is the Predictive Pack. This product helps avoid machine downtime and identify optimization potential at an early stage. In addition, it guarantees sustainable packaging processes as well as improved packaging quality and also provides an overview of all the production figures and total energy consumption of a particular machine. This innovative pack is based on WITTENSTEIN alpha gearboxes with integrated cynapse® feature and smart services developed at WITTENSTEIN.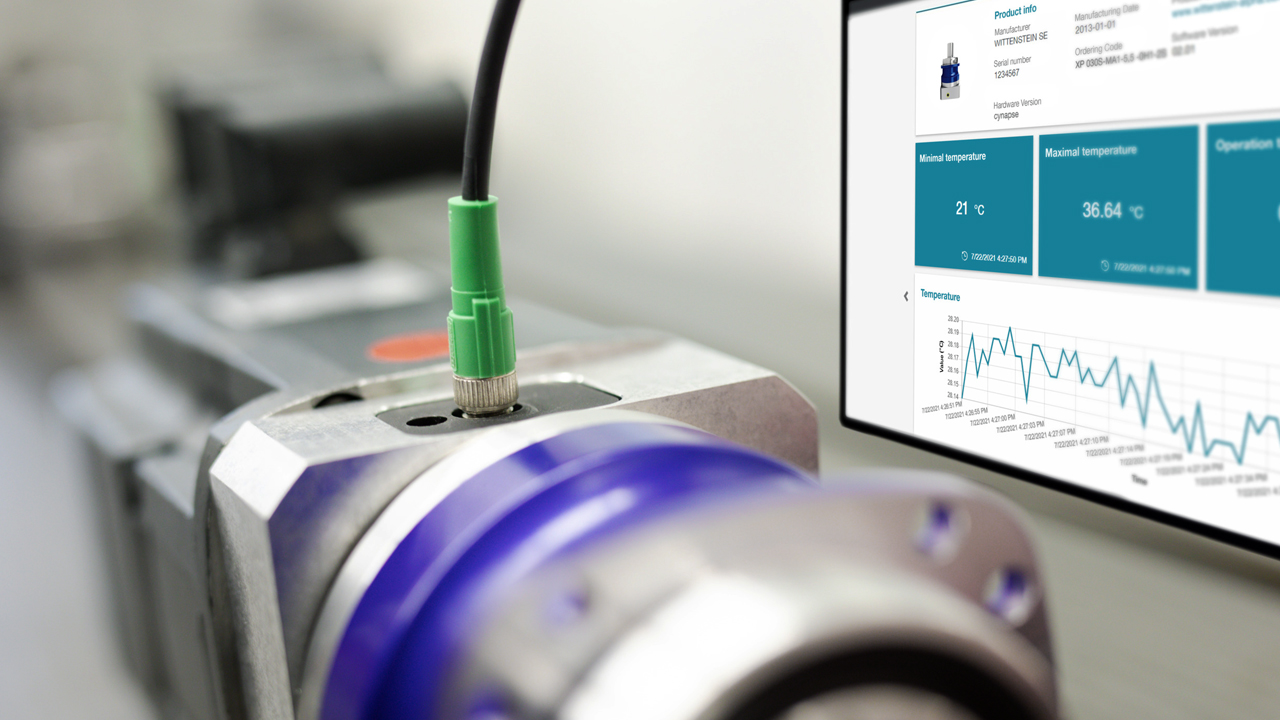 Enabling Pack digitizes machines: cynapse® and smart services
Gearboxes with cynapse® feature, i.e. with integrated sensor technology, logic and IO-Link data interface, are able to detect the drive axes' operating behavior. At the same time, they are the technological basis for developing smart services that use data related to the drive train to obtain information for better processes. As an integral part of the Predictive Pack from KOCH Pac-Systeme, they enable predictive maintenance. Other components, such as vacuum systems, sensors, motors, and pneumatic components, are also monitored and visualized in the Predictive Pack, and used locally in the machine as well as in cloud applications. The machine size itself does not matter.