NPL planetary gearbox
Individual Talents
The NPL's reinforced bearing and B14 output geometry are the highlights of this planetary gearbox. As a member of the alpha Value Line, this product is also unbeatably efficient in operation.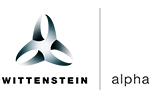 WITTENSTEIN alpha GmbH
Walter-Wittenstein-Str. 1
97999 Igersheim (Germany)
+49 7931 493-0
+49 7931 493-200

Two-piece clamping hub system of the high-end segment
Labeled with the tightening torques for secure, fast motor mounting
Guarantees best synchronization properties
Output shape
Available with smooth as well as keyed shaft
Reinforced bearing with B14-output geometry
Higher external forces possible with NPL, NPS, and NPR
High ratio variation
Large number of ratios (i=3 to i=100)
Available in the common binary ratios
Differentiated power density
The HIGH TORQUE version permits an even higher torque density for sizes 015 – 035
WITTENSTEIN alpha in all axes
Low backlash planetary gearboxes
WITTENSTEIN alpha develops complete, single-supplier solutions for any driving axis. They can be used in virtually any application – from high-precision axes in manufacturing systems to packaging machinery where maximum productivity is required.
The name WITTENSTEIN alpha is a byword for premium quality and reliability, high precision and synchronization accuracy, highest power density, a long lifetime and very simple motor mounting.